The dorm consists of three houses with the numbers 125,127 and 129. The 129 was builded in 1962 and renovated 1995 within two years. The houses 125 and 127 were finished 1995 after two years of building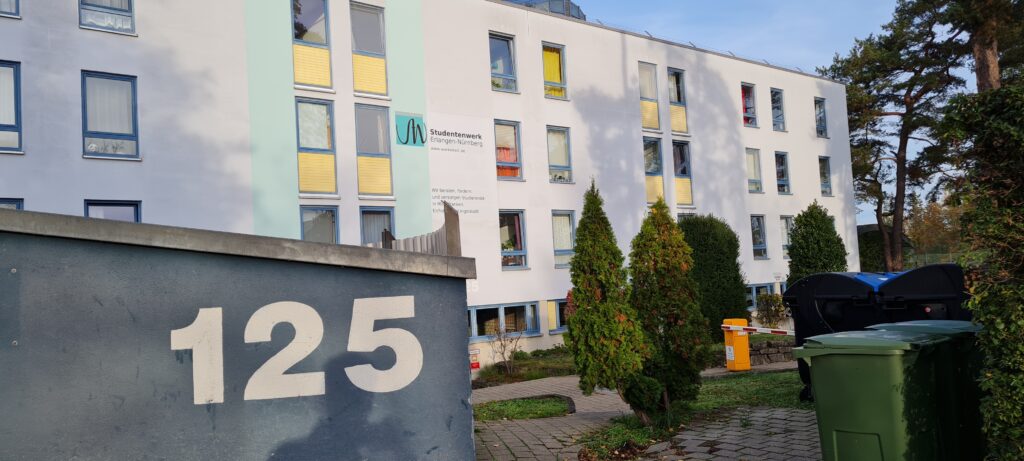 Located in the south of Erlangen, the student residence Hartmannstraße not only offers short walking distances to the buildings of the faculties of technology and science, but is also characterized by a quiet location just outside the city centre and surrounded by green landscapes.
The Hartmanstraße student residence offers accommodation for 361 people, divided into single apartments and group apartments for 2 to 5 people. Each single apartment is equipped with shower, toilet and kitchenette, in the group apartments there are one or two showers and toilets as well as a more or less large kitchen depending on the number of occupants.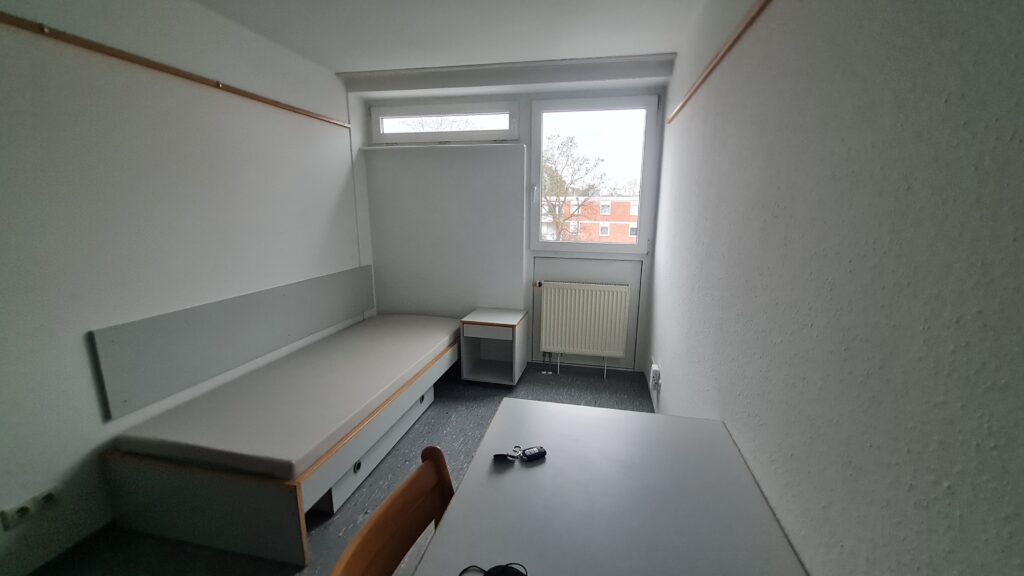 For bicycle owners in house 125 and 127 there is a bicycle storage room available, house 129 has to be content with covered bicycle stands. Car owners must rent a parking space.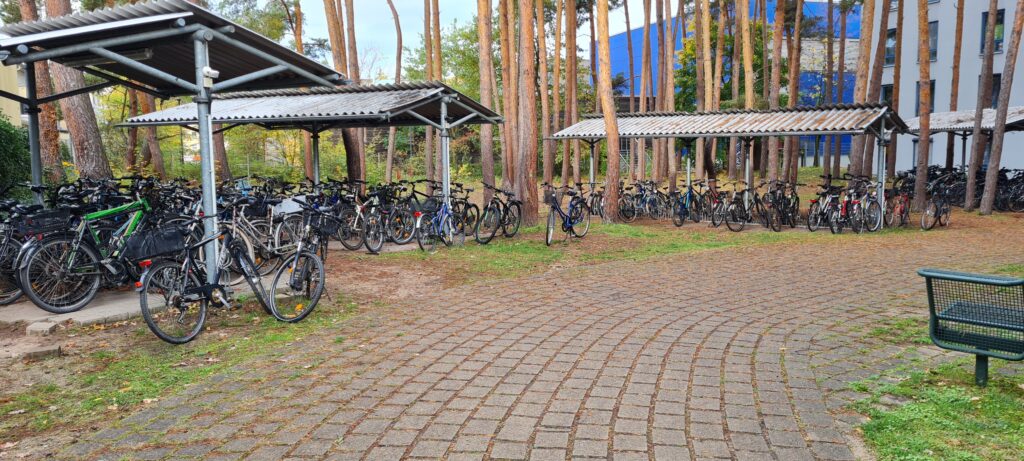 Furthermore, the HaWo residents are on the football, tennis and beachvolleyball courts of the adjoining sportscenter.